We've compiled a list of frequently asked questions about roofing, ranging from the basic questions to the more technical concerns. For most of the questions, the answer is "it depends," but we try to go the extra mile to help you get a better idea of your roof's unique situation. Because we only service the great state of Texas, we're assuming the ones reading this own property in Texas and therefore rarely if ever deal with snow.
1. What Does a New Roof Cost?
A good range to budget for is $7,000 to $12,000 however if you'll want the roof contractor to also dispose of the old one, anticipate spending a bit more. There are a lot of factors involved in estimating the cost of a new roof: (1) the materials being used, (2) roof complexity, (3) roof obstructions (i.e. chimneys, skylights, vents), (4) roof size, (5) property's location. To get a free, no-obligation estimate answer this form and an Alon Roofing rep will contact you shortly.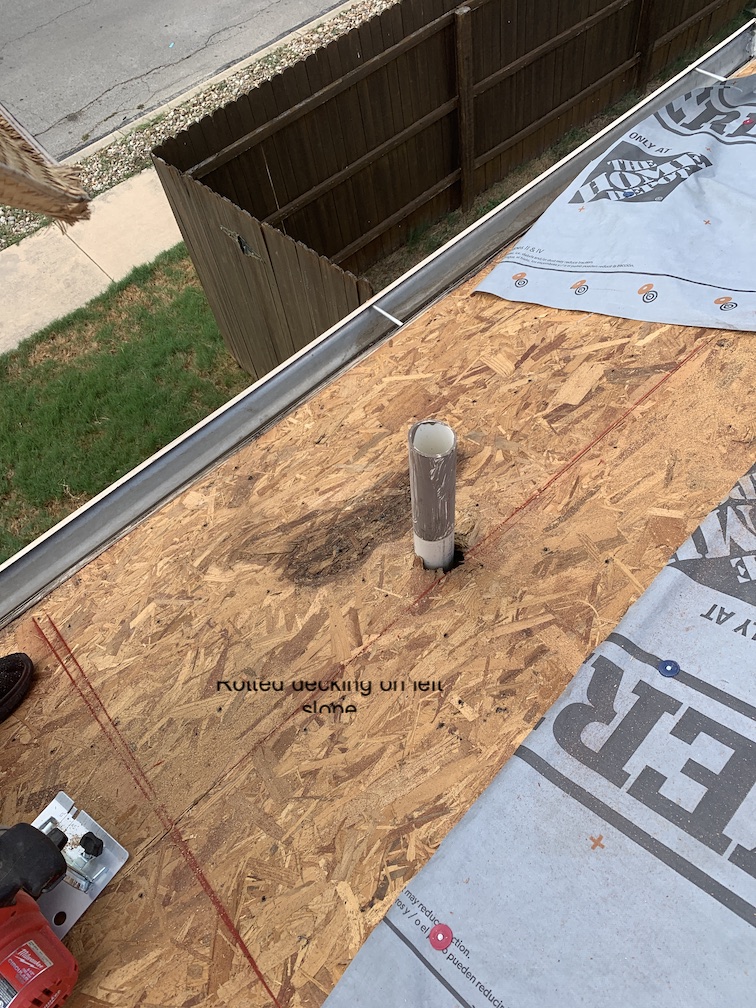 2. How do you know when to Reroof?
Property owners can have a hard time telling when they should get a new roof, especially if they never see their roof. There are a couple of signs that will be a sure giveaway: (1) shingles in the yard, (2) leaky roof, (3) shingles are broken, torn, cupped, curled, or appear to be a claw, (4) your neighbors are getting their home reroofed, and/or (5) the roof is sagging. Another good sign is the amount of time since the last reroofing. Most roofs last about 25 years, so if it's been that long or more, you should start accepting free quotes.
3. Does my Homeowner's Insurance Cover my Roof?
Most homeowner's insurance policies in Texas will cover structural damage such as hail, lightning, wind, tornado, and falling trees. Rarely do they cover normal aging, animals, gradual wear, neglect, or flooding. So if you in the former group, you may be in luck having your insurance cover the cost of a new roof. However, you'll likely still have to pay a deductible depending on what caused the damage.
4. How long does a Roof Installation take?
Here it depends on the type of roof. If it's your typical asphalt shingle roof, it can take one to three days to complete. However, if the roof is particularly complex, different roofing materials, or larger than normal, the installation make take up to seven days. At Alon Roofing, we do our best to finish in a timely manner while focusing on getting the job done right. It's unlikely anyone will ever need to climb back up on your roof and want to make sure get each shingle and tile on completely to prevent in potential water damage.
5. What's the best roofing material?
Every type has its advantage so to suggest one material is the "best" would be a stretch. However, if we just consider lifespan alone then slate roof would be the best. Made from stone, slate roofs can easily last 100 years or more. Although they have the longest lifespan, they also have one of the higher prices. The most affordable with a respectable lifespan of 20-30 years are the asphalt shingle type. Alon Roofing roofers are trained to install every type of roof.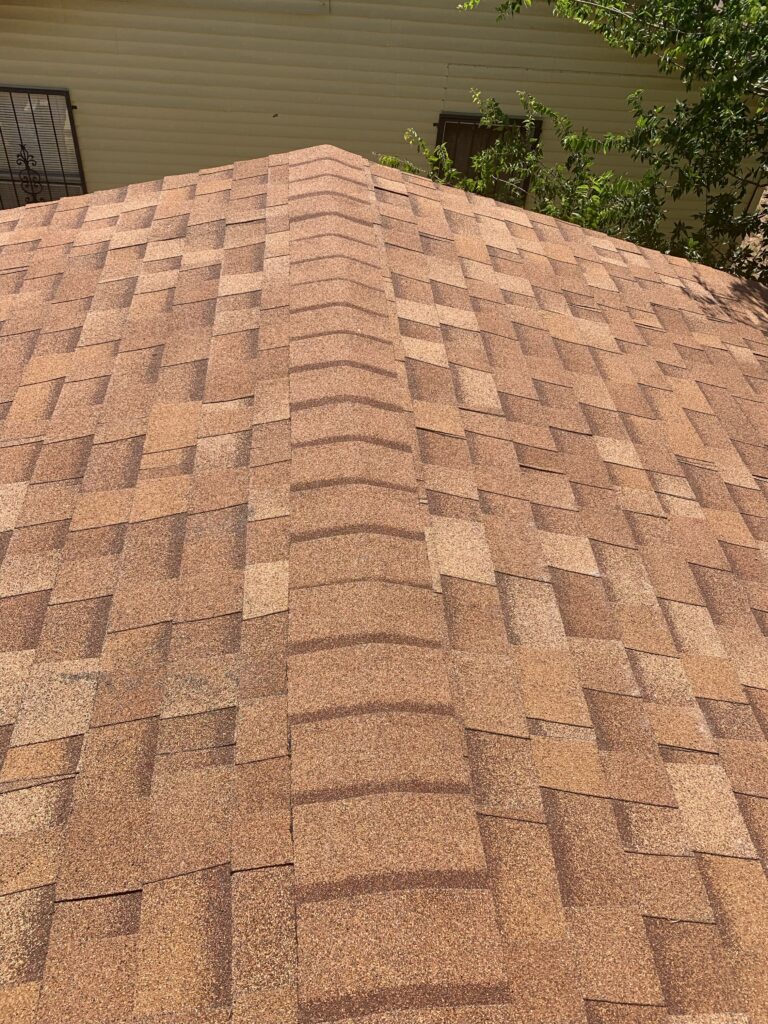 6. What is the main cause of roof failure?
Leaks. Water intrusion through your roof damages the structural parts of our home. Wooden beams regularly exposed to water will start to decompose from growing mold and bacteria. That's why it's important you hire trained professionals to work on your roof who know how to prevent water intrusion; your entire home's structural integrity depends on a water tight roof.
7. Should I replace the shingles or the entire roofing system?
Shingles are the first barrier against external environment and often the one that gets the most credit for preventing leaks and structural damage, but they're just one of the layers keep your shelter dry. The leak barrier protection creates a seal to prevent water from penetrating vulnerable areas. The synthetic roof deck protection provides the second layer of defense against roof rot. Ventilation, believe it or not, plays an essential role in maintaining the health of your shingles (and your own especially if you saw the energy bill of a poorly ventilated roof). We recommend to replace the entire roofing system when you do any reroofing.
8. If my roof leaks do I need a whole new roof?
What's causing the leak has a lot to do with the answer to this question. If the leaks are around chimneys, vents, solar fans, etc. it's possible only a section of the roof needs fixing. However, if the leak doesn't appear to come from any distinct location, you'll likely need to get a full roof replacement.
9. What kind of warranties come with a new roof?
Roofing warranties vary depending on the roofing company and materials installed. At Alon Roofing, all new roofs come with a five year workmanship warranty. Depending on the material used on your roof, the equipment warranty would range from five years to a lifetime warranty. These equipment warranties could be become voided due to a few factors: any alterations done to the roof, lack of necessary maintenance performed, and "acts of God" such as lightning or a tree falling on your roof.
10. How do I know if a roofing contractor is reputable?
Search for their TDLR license to make sure they are licensed with the state, read Google reviews, BBB and social media. You may also want to consider how long they've been in business as well as what kind of warranties they offer. Look out for anyone who offers to pay your deductible in the form of a rebate, discount, or waiver. This may save you money in the short run, insurance fraud could lead to a hefty fine and potentially jail time for both the roofer and you.
If you live in the Texas area and want a quote from a reputable roofer, fill out our estimate form and pick a time we're both available to discuss your home project goals.